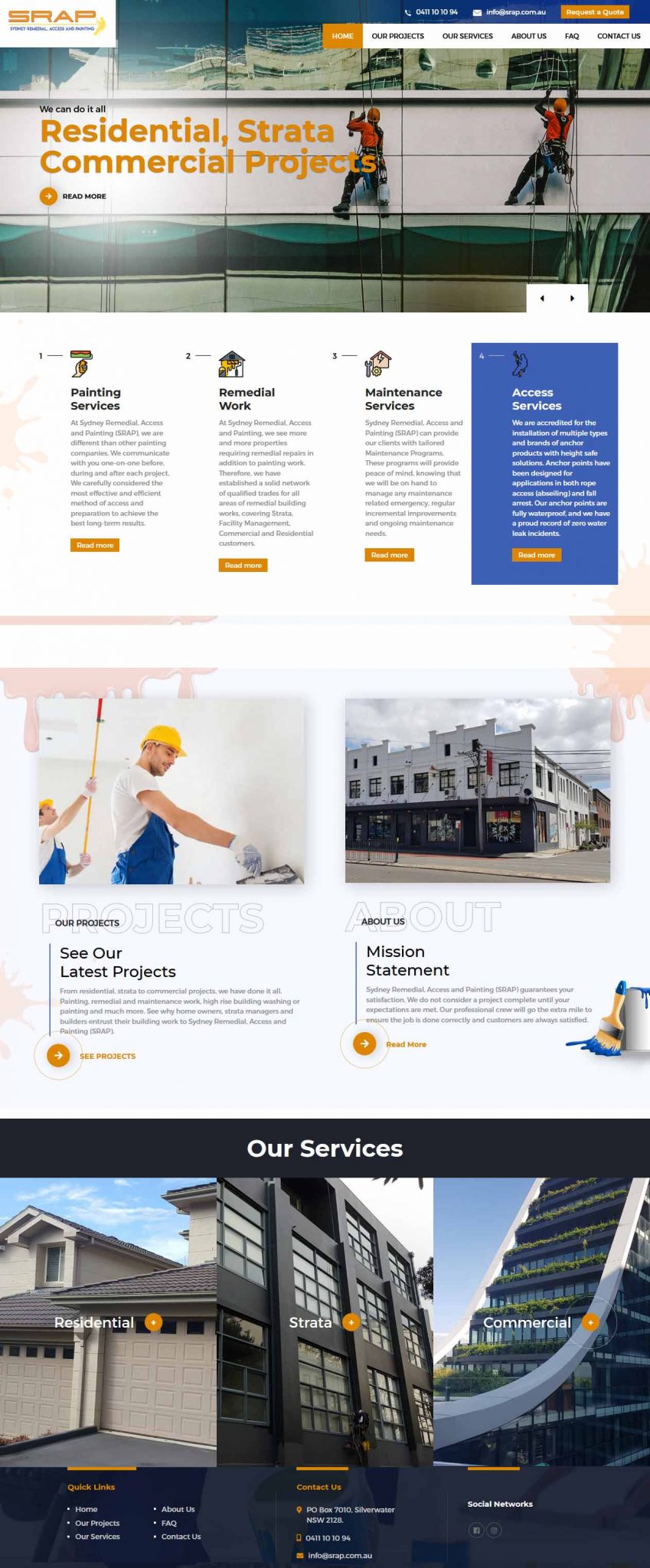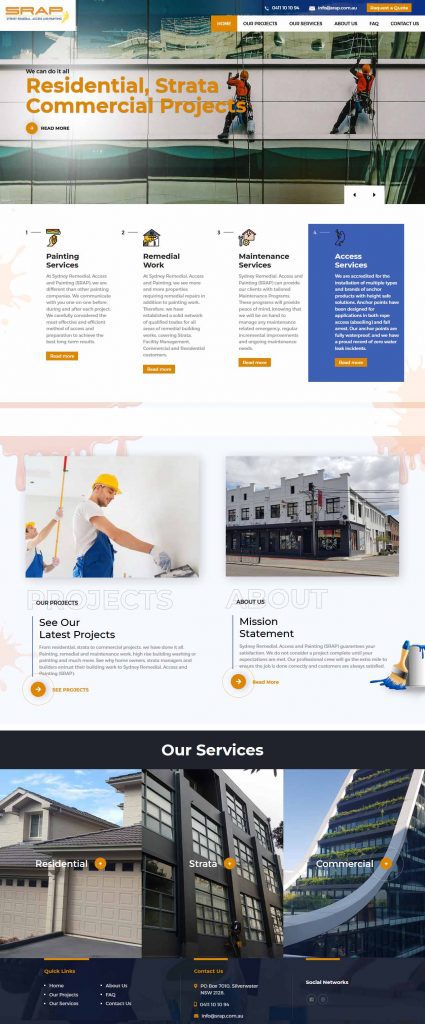 Sydney Remedial, Access and Painting (SRAP) is an Australian company providing painting services, remedial and maintenance work and access services for residential, commercial and strata.
SRAP approached One Eleven Media to design their logo and website when the business started.
One Eleven Media created a logo that was catchy and memorable. We then proceed to the custom website design.
'A picture is worth  a thousand word'
so the goal of the project is to create a professional website that showcase their project photos beautifully.
Key features include a unique logo design, custom WordPress theme and mobile responsive design, which include a slider showing 'before' and 'after' photos.
Sydney Remedial, Access & Painting
Logo design & mobile responsive website