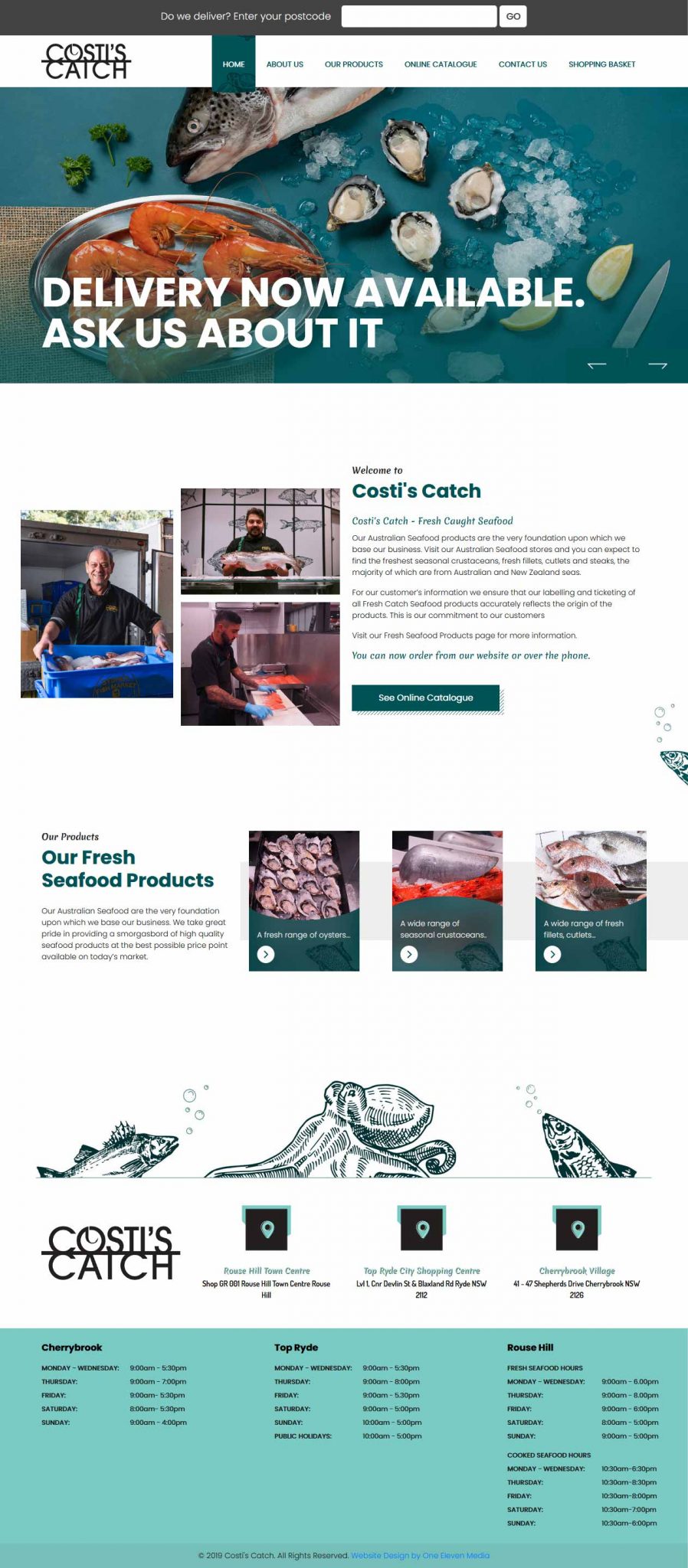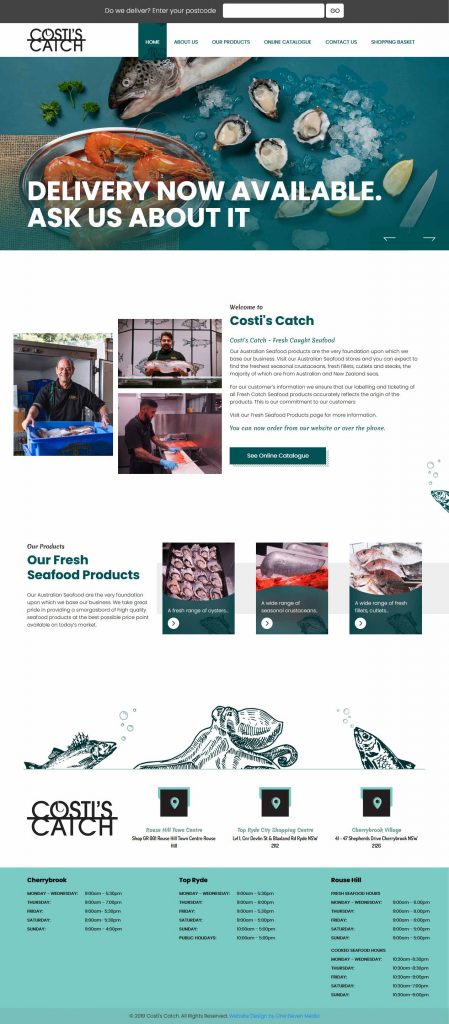 The Costi's Fishmarket was established by the Costi's family in 1984 and has been renamed to Costi's Catch.
Consistent with the family nature of our business, our business model is founded on strong values of commitment, integrity and honesty.
Our business philosophy is one built on customer focus. Indeed, we consider our customers our most valuable asset.
Mobile responsive website with a 'Request A Quote' feature